STEVE CLARK
Steve Clark's 20 year Hollywood career, almost exclusively in Westerns from 1933-1953, generally found him as the heroine's kindly father, local banker, ranch owner or sheriff especially in later years. Those portrayals were a good match for Clark who possessed a mild voice and older-gentleman screen presence. He was often killed off within the first five minutes of the show.
His badman roles were limited to earlier in his screen career as he didn't arrive in pictures til he was 42. Still, he managed to amass nearly 300 film and some 30 TV credits. Prior to 1933 he had been a stage actor, director and manager since 1909.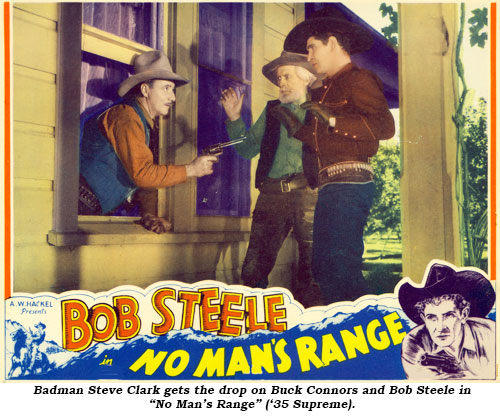 Elmer Stephen Clark was born February 26, 1891, on a farm just outside Washington, Indiana (Daviess County). His parents were Wesley Richard Clark and Nancy Eloise Cross.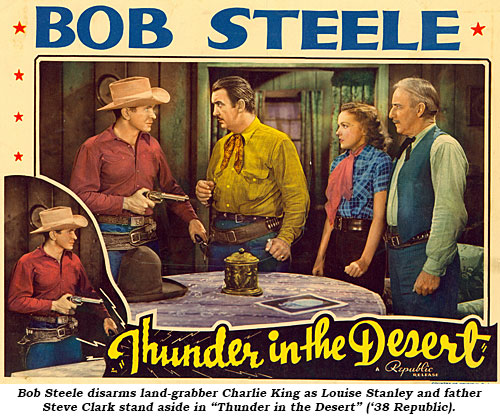 Clark was educated at the University of Oklahoma, then went East as an actor and director in stock companies for over 20 years. Eventually, Steve gravitated to the film capital.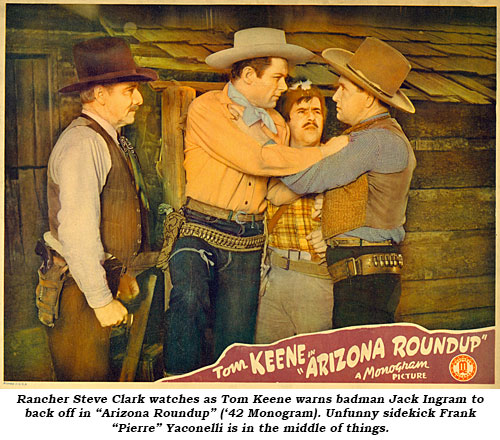 For some period of time in the '40s, Clark owned and operated a movie theatre in Hollywood which specialized in Westerns and fast action pictures, the kind he himself worked in. By the late '40s and on TV in the '50s, Clark was no longer playing badmen, most of his roles now were that of the elderly rancher or sheriff. On TV from '49-'54 he worked primarily on "The Lone Ranger", "Range Rider" and "Cisco Kid" programs. His last film was at Republic, "El Paso Stampede" in '53 with Allan "Rocky" Lane.
The benevolent white-haired "Pop" of westerns, Steve Clark died June 29, 1954, in Van Nuys, California. He's laid to rest in Valhalla Memorial Park in North Hollywood. He was married at the time to a lady named Ruth.