PAUL SORENSON, BEN WELDEN, WILLIAM WATSON and GEORGE BARROWS
Oftentimes it's incredibly difficult to track down information on character players that populated the films and TV shows we hold dear. Character players were not "stars", therefore were never afforded the publicity major players received. But let's examine, as best we can, the lives of four not to be forgotten faces.
The stern, overpowering frame of Paul Sorenson was perfect for heavies, about which he explained to writers Tom and Jim Goldrup, "It's sure a lot easier than playing nice guys. You have a chance to do something. To play yourself is very difficult. Leading men have so little to work with opposed to the bad guy. To play somebody who is the antithesis of your personality will force you to get lost in the character."
Sorenson was born February 16, 1926, in Kenosha, WI, and debuted on stage at three in a local church production. He continued performing in school. Failing to pass a military physical due to a perforated ear drum, he continued in Little Theatre, eventually landing at the Pasadena Playhouse in '45. Summer stock in Minnesota and theatre work in California followed. Uncle Sam re-evaluated his eardrum problem and found him now acceptable to serve in the Korean conflict, from which he returned in '54.
Working theatre in "Born Yesterday", an agent spotted him and Paul's first TV work was on the "Burt Alvord" '55 episode of "Stories of the Century". "From then on I never stopped," Sorenson told the Goldrups. He estimated he'd worked in some 500 TV episodes and "probably 50 or 60 movies" with his favorite being Reno in Clint Eastwood's "Hang 'Em High" ('68). "I thought I was successful in creating a role."
Just a few of his other westerns were "Rin Tin Tin", "Wild Bill Hickok", "Fury", "Annie Oakley", "Tales of the Texas Rangers", "Wagon Train", "26 Men", "Restless Gun", "Frontier Doctor", "Have Gun Will Travel", "Johnny Ringo", "Deputy", "Tales of Wells Fargo", "Pony Express", "Casey Jones", "Gray Ghost", "Tombstone Territory", "Rifleman", "Virginian", "Rawhide", "Iron Horse", "Big Valley", "Lancer", "Alias Smith and Jones" and "Gunsmoke".
Paul became a member of the Church of Religious Science in '63, becoming a professional practitioner in '73. Starting in the ministry in '76, he had his first church in '80. Paul wound up his acting in '89 after a semi-regular role as Andy Bradley on TV's "Dallas".
Sorenson died July 17, 2008, in Cardiff-by-the-Sea, San Diego County, CA.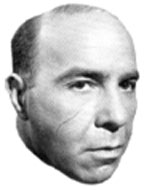 Whether sadistic killer ("Marked Women" w/Bette Davis) or goofy gangster (TV's "Superman"), Ben Welden played it to the hilt. Short and bald with a streetwise character and a Damon Runyan approach, beginning in 1930 Welden played countless gangsters and smalltime hoods, often with a comic aspect before making his first western in '37 with Charles Starrett, "Westbound Mail". He didn't make another until '39, Wallace Beery's "Stand Up and Fight", and no more until the '50s where we find him in "Night Stage to Galveston" with Gene Autry; "Hidden Guns" with Faron Young and TV episodes of "Gene Autry", "Buffalo Bill Jr.", "Lone Ranger", "Wild Bill Hickok", "Sky King" and "Fury". Welden co-starred in Columbia's "Desert Hawk" ('44) and "Adventures of Captain Africa" ('55) serials.
John Hart ("Captain Africa") remembered Ben as "a neat guy. He always knew his stuff. A nice type…a reliable actor that was all over the place. I liked him a lot."
As a sideline to acting, Welden owned Nutcorn, a popular Beverly Hills confectionery.
The screen tough guy, born June 12, 1901, in Toledo, OH, acted in road companies and unsuccessful N.Y. productions before migrating to London as part of the cast of "Broadway" in '26. He stayed in England til '36, making around 35 films. When he returned to the U.S. as an accomplished character actor, he appeared in over 250 films and hundreds of TV shows until '66 when he retired after a role on "Batman". However, he came out of retirement for a small role in '73's "Superman".
At 96, Welden died of natural causes October 17, 1997, at the Motion Picture and TV Hospital in Woodland Hills, CA.
Burley, rugged-looking William Watson came to films in the mid-'60s playing redneck characters in "Girl on a Chain Gang", "In the Heat of the Night" and others.
Born October 5, 1938, little is known about his early life, but one suspects theatrical stage work pre-'65.
With the "Nobody" episode of TV's "Cimarron Strip", Watson quickly established himself by playing remorseless killers and ugly brutes. His taciturn manner and cold eyes carried a real menace on "Bonanza", "Lawman", "High Chaparral", "Outcasts", "Nichols" and "Gunsmoke". One wishes he'd come to TV earlier during the more fruitful years of TV westerns.
In the '70s, Watson was seen on all the prominent cop series—"Cannon", "Streets of San Francisco", "Rockford Files", "Hawaii Five-O", etc. until retiring in '87. He died at only 59 on November 5, 1997, in Kauai, Hawaii.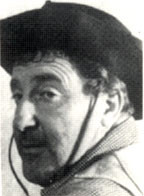 Beefy, brawny, 6' 3" George Barrows probably made as much money wearing a gorilla suit he fashioned and wore in the cult classic "Robot Monster" ('53), as well as in "Gorilla At Large", "Black Zoo", "Hillbillies in a Haunted House" and various TV episodes of "The Lucy Show", "Man From U.N.C.L.E.", "The Addams Family", "Beverly Hillbillies" and "Wild Wild West": Night of the Simian Terror" among others, as he did playing nasty western heavies.
Born in New York City, February 14, 1914, his father was Broadway singer Henry Barrows and his mother had danced with an English ballet company. Henry got a job in a William Farnum picture and stayed in California. George worked as a little kid in several silents but didn't see adult screen work until '34 in "Cleopatra".
As George told writers Tom and Jim Goldrup, "I was doing stunts at Republic and various studios (in the '30s)…from there I did bits, parts, stunts and some extra work." He doubled Johnny Weismuller in "Tarzan and His Mate", was in "Adventures of Robin Hood", "The Black Swan" and others. "Then the war came along and Boom! I was out for a long time." (From mid '41-'45.)
Returning to the business in '46, Barrows concentrated on acting—including work in his gorilla outfit. His westerns include "Belle Starr's Daughter", "Outlaw's Daughter", "A Day of Fury", "Jayhawkers", "Frisco Kid" and TV episodes of "Wild Bill Hickok", "Stories of the Century", "Bronco", "Colt .45", "Bat Masterson", "Tombstone Territory", "Cheyenne", "Lone Ranger", "Texan", "Lawman", "Frontier Circus", "Rawhide", "Have Gun Will Travel" and "F-Troop".
Barrows retired in '82 and died at 80 October 17, 1994, in Oxnard, CA. His gorilla suit now resides at the Natural History Museum in L.A.