The eight ft. robot from Universal's "The Phantom Creeps" ('37) stands beside producer Henry MacRae (left) and director Saul Goodkind.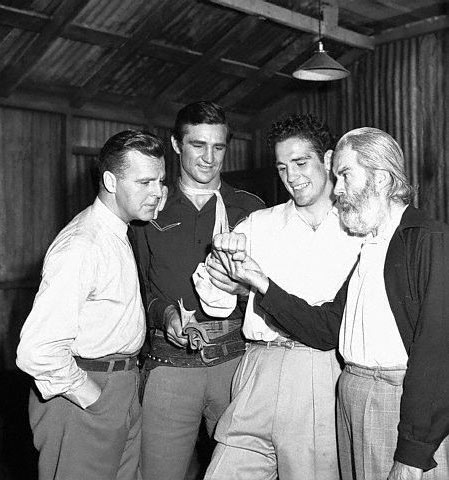 Light Heavyweight boxing champion Billy Conn, known as The Pittburgh Kid, lets Neil Hamilton, Sammy Baugh and Gabby Hayes take a look as his strong right hand during the making of the Republic serial "King of the Texas Rangers" in July 1941.
Larry Stewart as the 1995 receipent of the Syd Cassyd Founders Emmy Award for long and distinguished service to the Academy of Television Arts and Sciences. Stewart was a past president and earlier co-starred in Columbia serials "Captain Video" ('51) and "Black Hawk" ('52).
Republic stuntman Dale Van Sickel (on the right) made up to look like
Boris Karloff for a film.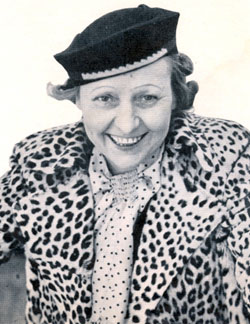 Silent Serial Queen Pearl White in March 1937. Having left films in 1921 she retired
to a villa in France.
Silent Serial Star Ruth Roland in December 1931. Roland starred in 13 silent cliffhangers from 1915 to 1923.
Silent Serial Heroine Grace Cunard, Francis Ford (left) and Universal head Carl Laemmle in February 1932. After being away from film since 1929, Cunard had just completed a role in "Heroes of the Flames" ('31 Universal).
Columbia serial producer Sam Katzman with Tamba the chimp in December 1952.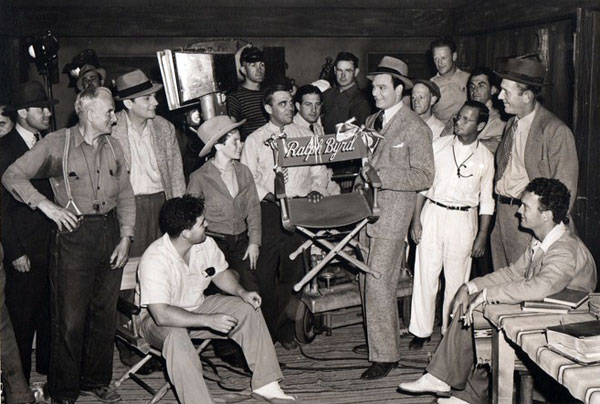 Sammy McKim (left of chair), director William Witney (seated in white shirt) and star Ralph Byrd and crew on the set of "Dick Tracy" ('37 Republic). Witney and McKim were working on "The Painted Stallion" at the time. (Thanx to Jerry Whittington.)
...and lastly some Serial Cheesecake...
Universal serial "Don Winslow of the Navy" co-star Elyse Knox in '43.
"Jungle Girl" ('41 Republic) Frances Gifford selected in 1943 as a filmdom Sarong Girl.